FISCHER Engineering GmbH&Co.KG is a Trading and Engineering Company specialized in the area of Pressure Pipes and Plastics. We are now working for a long time successfully in this area within Austria, Europe and worldwide.
Our areas of interest are Gas, Water, Sewage, Insulated Heating, Cable protection pipes and fittings.
We deliver plastic pipesfor pressurised applicatgions. We can offer all types of pipes and plastic products at very competitive prices.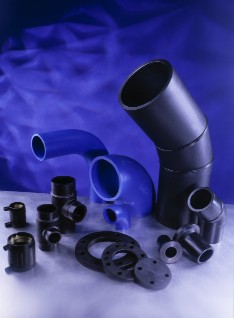 We are specialized in finding suitable products for all types of applications within the pipe industry. We provide pipes, pipe components (bends, elbows, joints, etc.) and tools made from any type of material, which cannot be found in local markets for these applications.
FISCHER Engineering is concentrating in Plastic Pipes and Fittings and we can truly say, that we are one of the leading export companies in this field in Germany.
Our paricular strength lies in the field of large diameter Polyethylene PE Electrofusion Couplers for pressurised and unpresurised pipes, particulary for drinking/potable water applications.
FISCHER Engineering are an independent company and we do not belong to any producer or cartel. As we are not only a trading company, but also because of our engineering competence, we are able to select the best parts with our engineering competence at the most competitive prices worldwide.
We have a long-lasting experience in this field and we know that our customers have been outstandingly successful in selling our products. All our customers can be sure, that we deliver only products of the highest quality standard at very competitive prices.
Please do not hesitate to contact us! We are sure, our services will convince you.