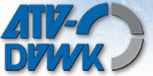 This module is based on the ÖNorm B 5012 / ATV-A 127 standard of August 2000. Additionally the EN 1295 Teil 1 and the EN 1610 have been taken into account where necessary .
The intelligent Software PipeWorks for the static proof calculation of pipes embedded in an open trench condition provides the possibility of calculating pressurised and pressureless pipes with regard to their embedding conditions and the material.
The wallthickness of the pipe can be optimised, failures can be avoided, for the same function high costs can be saved and transparent alternative solutions can be shown if needed.
Utilising this programm all in the market present materials for pipes can be calculated.
The below options are possible:

materials

soft pipes (plastic, steel, etc.)

stiff pipes (concrete, clay, etc.)

Drainage pipes

pipes with slots

pipes with holes

reinforced pipes
calculation of the necessary steel in reinforced concrete pipes

embedding
soft
concrete
moving soil

pipe shape
round pipes
egg shape pipes
tunnel shaped pipes

pipes underneath sea level
crossing of open water
laying under water

multiple layer pipes
multiple layer pipes
shielded pipes
coated pipes

loading
traffic and train loading
general loading

It is possible to chosse any material data by the user, so that pipes if new materials can be easily calculated. Standard material data are provided by a database.

We appreciate to send you a free Test-Version.